Donate to help Friends of East Flat Rock say NO to the proposed asphalt plant!
Round two fundraising is underway to oppose SE Asphalt's reapplication! MountainTrue has once again agreed to be our fiscal sponsor in 2021 and is treating Friends of East Flat Rock as a coalition since alignment with their advocacy is so close. All funds will be accounted for separately from MountainTrue general funds.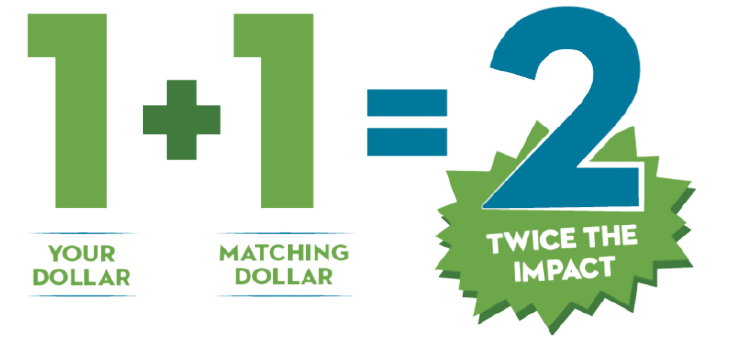 💥 Lakemont Cottages is matching dollar for dollar the first $12,000 in donations received between now and April 15! 💥
Donations are tax deductible.
To pay by check, please make your check out to MountainTrue and write "Friends of East Flat Rock" in the memo line, then mail to:
MountainTrue
121 Third Avenue West, Suite 1
Hendersonville, NC 28792
Share this with your concerned friends and neighbors!
Friends of East Flat Rock thanks our generous donors in 2021:
Terra Adams
Lisa Alderman
Nicole Allen
Andrea Andersen
Dieter Backwinkel
Susan Baker
Rick Baldaramos
Glen Barden
Lynn Barlow
Victor Behoriam
Wilson Bell
Sara and Tim Bell
Shane Benedict
Nicole Benney
Christopher Berg
Theresa Blair
Rebecca Boswell
Christy Bowman
Barbara and Terry Bozon
Steve and Katie Breckheimer
Linda McKinnish Bridges
Margaret Brinley
Naomi Brooks
Virginia Brown
Mike Brown
Camp Wayfarer
Kim Capps
Judy Case
Lynn Cass
Linda Charping
Joseph Charping
Craig Chicoine
B. Sheila Clendenning
Linda Coad
Martha Whaley Cornwell
Pam Cosner
Ken Cote
Tim Culberson
Cultural Landscape Group: Flat Rock
Catherine Dodge
Lenny Dodge
Sean Duffy
Linda S. Duncan
Padma Dyvine
Matt and Brandi Elledge
Cindy Ellis
William Farrell
Katharine Felder
Jeff Fries
Kathleen Galbraith
Greg Garrard
Patrice German
Steve Gospodinoff
Peter Green
Green River Preserve
Susan Gregory
Douglas Gregory
Rebecca Grounsell
Chris Harjes
Alex Harvey
Buck Heatherly
Doug Hebb
Sam Henderson
Terry Hill
Ted Hipp
Nancy and Andrew Hipps
Janice Hoffses
Crystal Huhn
Laura and George Ivey
Karen Luke Jackson
Jacqueline Jones
Kimberly Kerce
James Kirkpatrick
Barbara Hess Kovaz
Randall Kroeck
Laco, LLC
Daniela Lajos
Lakemont Cottages
Mary R. Lawrence
Anna Levesque
James Lyon
Anne Maliff
Regan Martin
John McCusker
William McCusker
John McCusker III
Rick Merrill
Larry Miller
Cheryl Morheral-Lynn
John Myslik
Todd Newnam
Shannon Nicholson
John C. Nicholson
Judith Nourse
Susan O'Brien
Paramount Produce
Darcy Peterson
Holden Petty
Ronald Phaneuf
Cheryl Piracci
Brad Preslar
Dixiemarree Prickett
William Purkey
Stephen Raway
Ellen Reed
Terri Reed
Erik Riewerts
Nancy Rivers
Will Roske
Paul Rushton
Stephanie Sansom
Lori Schaefer
Missy and Sandy Schenck
Jake Schipper
Katherine Shurtleff
Rufus and Julia Sprouse
Nell Rose Steed
Dennis and Ruth Stefani
Audrey L. Stelloh
Ercelle G. Stepp
Kate Stockman
Sam Summey
Ann Swift
Catherine Taylor-Murray
Virginia Tegel
Michelle Tennant-Nicholson
Nick Terry
Denny Thompson
Charles Thompson
Tom Fisch Music
Betsy Towns
Adam Underkofler
Judith and Ronald Wagenhoffer
Donna-Jean Walker
John and Barbara Walter
Heath Ward
Lindsay Lavine Webster
Sarah White
John Williams
Stephen Williams
Nancy and Jim Bob Wilson
Chris and Lydia Wing
Tony Womack
Barbara Zimmerman
Friends of East Flat Rock thanks our generous donors in 2020:
Lisa Alderman
Andrea Andersen
Susan Baker
Madeleine Kay Bar-Sadeh
Jeanette Bauer
Victor Behoriam
Shane Benedict
Michelle Benney
Nicole Benney
Christopher Berg
Theresa Blair
Lucas Blass
Doreen Blue
Adam Bowers
Barbara Bozon
Nicole Brantley
Linda McKinnish Bridges
Bessie Bright
Virginia Brown
Erica Bryant
Michael Burchfield
Sharon Burlingame
Camp Wayfarer
Susan Michelle Campbell
MeLani Campos
Kim Capps
Jane Capps
Jo Chambers
Linda Charping
Colleen Cluphf
Marshall Coleman
Anne Coletta
Brooke Collins
George and Ann Cornelson
Will Crafton
Rod Culbertson
Cultural Landscape Group
Karen Cuthbertson
David David
Ronnie Jason Davis (North River Farms)
Yvonne Decespedes
Carol Dembeck
Michelle Derr
Zoltan Desi
Megan Dillin
Ned Ryan Dolan
Linda Duncan
Diane Dunlap
Michael (Mike) Durkin
Christine Eades
Cindy Ellis
Deanna Ellis
William Farrell
Katharine Felder
Tom Fisch
Sophia Fowler
Linda French
Margaret Garnier
Robert Garren
Teresa Garren
Kenneth Gildner
Luda Goodrich
Steve Gospodinoff
Marci Grady
Patti Griffith
Steven Halford
Greg Halford, HendersonvilleBest.com
Chris Harjes
Will Harris
Robert Heatherly
Christine Hicks
Beth Hill
Ron Hoffman
Janice Hoffses
Josh Houston
Michael (Mike) Huffman
George and Laura Ivey
Gloria Jaffe
Fred Jenkins
Nan Jennings
Beverly Stoney Johnson
Joseph Johnson
Lawson Johnson
Jacqueline Jones
Jenna Joy
Roland Joy
James Kirkpatrick
Randall Kroeck
Nicholas Ladd
Lakemont Cottages
Mary Lawrence
Peter Leonard
Mark Levin
Liquidlogic Kayaks
Anne Maliff
Lee and Donna McCall
John McCormick
Michael McCurdy
Kaye McDonnell
Dennis and Sharon McGreevy
Susan and Tom McHugh
Connie McSwain
Pennie Melton
Michael Mijuskovic
Debi Miller
Bob Moffett
Betty Montgomery
Brian and Sara Mooney
Deborah Moore
Charlie Moreland
Michael Moreno
Jack Morgan
Laura Moynagh
R.D. Murphy
Shannon Nicholson
John Nix
Sean Ott
Grace H. Pace
Lois Pasapane
Russell R. Patteson
Janice Philbeck
Ellen Price
Stephen Raway
Bob Reamy
Ronald Redmon
Ellen Reed
Terri Reed
Joyce Reed
Roger Reed
Mary Jane Rice
Erik Riewerts
Tom Robertson
Jamie Roper
Jean Ross
Linda Sance
Mike Santacrose
Missy and Sandy Schenck
Raymond Sharpe
Debra Smith
Miton Stewart
Lita and Daryl Stum
Samuel Summey
Catherine Taylor-Murray
Brenda and Dwight Templeton-Guy
Thomas Tennant
Maria Tennant
Michelle Tennant-Nicholson
Denise Tracy
Anne and Jack Vance
Judith Wagenhoffer
Donna-Jean Walker
Heath Ward
Linda and William White
Jimmie Lynn Whitmire
Judy Williams
Katie Woods
Sharon Young
Linda Zietlow
Barbara Zimmerman